Previous Speakers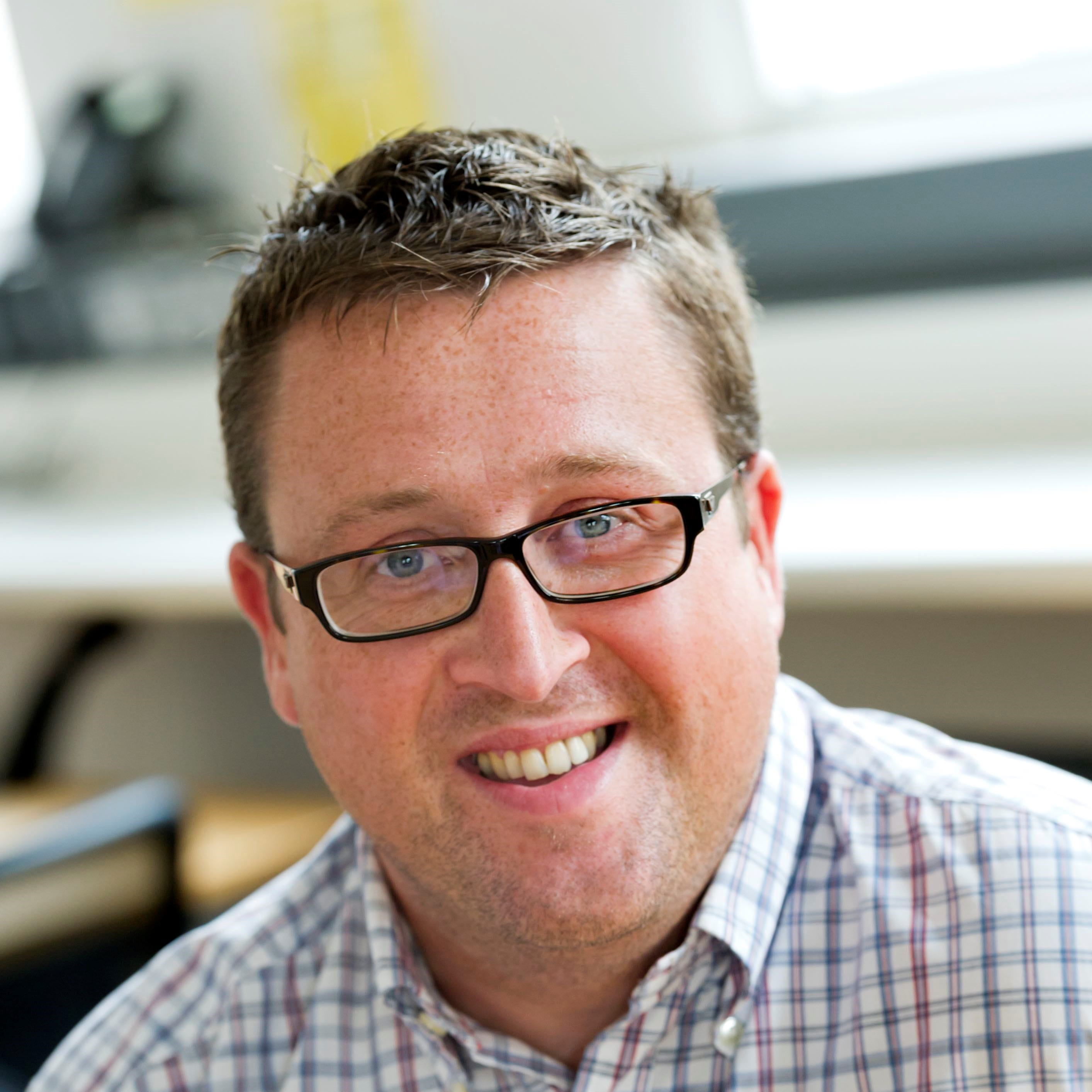 Martyn McLachlan, Ph.D.
Professor of Thin Films, Interfaces and Electronic Device, Department of Materials, Imperial College London
Martyn McLachlan is the current Director of the EPSRC-SFI funded Centre for Doctoral Training in the Advanced Characterisation of Materials and is the Deputy Senior Tutor for the Faculty of Engineering. His research focusses on deriving an understanding of the relationships between composition, structure, and processing in solution processable electronic materials. Of particular interest are the roles of defects, electronic and structural, on measured device and thin film characteristics. He has more recently developed activities based on interfacial and near interfacial characterisation in perovskite solar cells, deriving a fundamental understanding of structure-processing-property relationships in these materials with an objective of targeting inherent instabilities and lifetime issues. He has published over 130 peer-reviewed papers (h = 32) in the area of materials chemistry and has 2 patent filings.
Title of Speech: Understanding Structure, Composition and Performance Relationships in Perovskite Solar Cells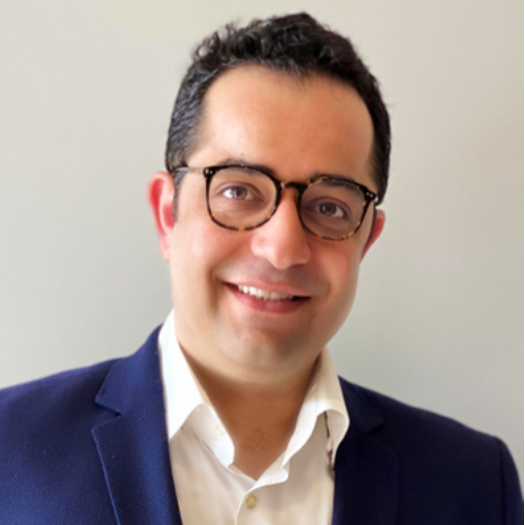 Sajjad Seifi Mofarah, Ph.D.
Research Associate, School of Materials Science and Engineering, UNSW Sydney
Dr. Sajjad Seifi Mofarah is a materials scientist, who specializes in energy and environmental remediation. He earned his Ph.D. in Materials Science and Engineering from UNSW Sydney in 2020, where he conducted research on applied electrochemistry in fabrication of metal-based coordination polymers, oxides, and 2D heterojunction materials with engineered defect structures for catalysis and energy storage applications. Upon completing his Ph.D., he continued his work at UNSW as a Research Associate, expanding his research for fabrication and advanced characterization of functional materials for energy storage, thermo-catalysis, and electro-catalysis applications. In April 2020, Dr. Mofarah started working as a Research Associate at Sustainable Materials Research and Technology (SMaRT) Centre, UNSW Sydney, on cyclic reprocessing of battery materials. In 2022, he was appointed as the Chief Scientist at Vecor Technologies and a Senior Research Associate at UNSW. Dr. Mofarah's current research focus involves the development of materials for lithium and sodium rechargeable batteries. He maintains an impressive publication record in highly regarded journals, e.g., Chemical Society Reviews, Nature Communications, and Advanced Materials. His extensive research experience and expertise in the field of materials science provide a strong foundation for him to make significant contributions to the field in the years to come.
Title of Speech: High-yield and Room Temperature Synthesis of Holey 2D Oxide Nanosheets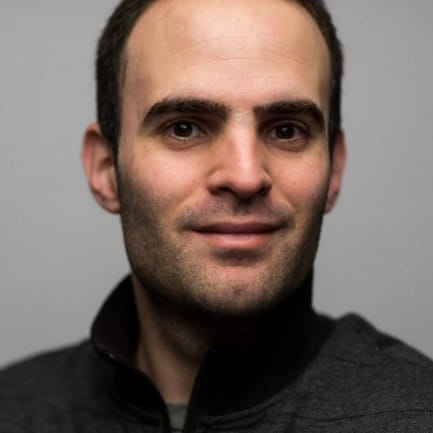 Anthony B. Dichiara, Ph.D.
Weyerhaeuser Endowed Associate Professor, University of Washington
Dr. Anthony B. Dichiara is a Weyerhaeuser-Endowed Assistant Professor of Bioresource Science & Engineering at the University of Washington, Seattle WA. His research encompasses every aspect related to the sustainable design and engineering of advanced materials, from the synthesis and characterization of innovative bio-sourced nanoparticles to their assembly, both in the laboratory and large-scale facilities, into multifunctional composites with exceptional performance in catalytic, environmental, and electronic applications. His research production includes over 50 peer-reviewed publications in higher impact journals, 5 journal covers, 1 book chapter, and 5 patents and disclosures with 2 being licensed for commercialization purposes.
Title of Speech: Cellulose-Based Flexible Materials for Emerging Multifunctional Liquid Sensing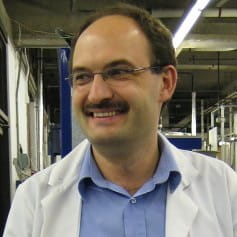 Zoltan K Nagy, Ph.D.
Professor at Purdue University, Research Professor Position at Loughborough University
Zoltan K Nagy is a Professor of Chemical Engineering at Purdue University and holds a research professor position at Loughborough University, UK. Dr Nagy has 20 years of experience in advanced process control, process analytical technologies, crystallization modeling and control approaches and advanced control of particulate systems. He has published over 250 peer reviewed journal, 300 conference papers, 5 patents, co-founded 2 companies, and has received awards and best paper prizes for his work in the areas of crystallization and control from IEEE, IFAC, European Federation of Chemical Engineering, Institute of Chemical Engineering, Council of Chemical Research, Royal Academy of Engineering and the European Research Council.
Title of Speech: Smart Manufacturing of Pharmaceuticals

Baabak Ashuri, Ph.D.
Professor in Schools of Building Construction, and Civil & Environmental Engineering, and Fellow of Brook Byers Institute for Sustainable Systems at Georgia Tech
Dr. Ashuri's research and teaching occupy a distinctive position in the Georgia Tech landscape, bridging the fields of building construction, civil and environmental engineering, economics, and operations research. His work has focused on Data Analytics and Economic Decision Analysis for the Built Environment with important contributions in the areas of construction analytics, investment evaluation methods, risk analysis, innovative project delivery, and valuation of green-energy investments. Dr. Ashuri has 184 publications in these fields, including 55 refereed journal articles, 82 peer-reviewed conference papers, 44 research reports and guidebooks, 1 co-edited book, and 2 referred book chapters. Dr. Ashuri has given keynotes and invited lectures in England, China, Chile, Croatia, Bolivia, and Scotland, as well as numerous places in the U.S.
Title of Speech: Investment Decision Analysis of Renewable Energy Sources for Existing Buildings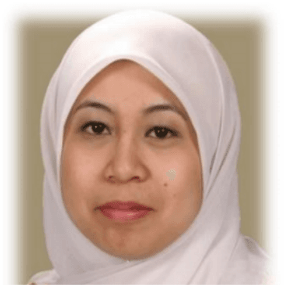 Nadia Adrus, Ph.D.
Associate Professor, Faculty of Chemical and Energy Engineering, University Teknologi Malaysia
Dr Nadia Adrus is an Associate Professor at Faculty of Chemical and Energy Engineering, Universiti Teknologi Malaysia (UTM). She holds a PhD Degree in Polymer from the University of Duisburg-Essen, Germany. She has more than 10 years of teaching experience and a recipient of Excellent Teaching Award Active Blended Learning in UTM. Her research focuses on natural fibre,UV photopolymerization and functional hydrogels for various applications. Currently, she has authored or co-authored more than 24 indexed publications, 40 nonindexed publications, 4 book chapters, 2 patents, 2 copyrighst and 3 trade secrets. Dr Nadia Adrus is recognized as Reviewer for several Journals such as Journal of Applied Polymer Science, RSC Advances, Journal of Membrane Science and Progress in Organic Coatings. In 2021, she was certified as Chartered Engineer by the Engineering Council of the United Kingdom (ECUK) due to her significant contribution in academic and industry. She dedicated her expertise in photopolymerization of hydrogel for the alternative UV of curing project for Alcon Ciba Vision (Johor). She has also been appointed as a principal consultant for Hyperseal, the oil and gas company in Malaysia, for water shut off applications using hydrogel. Furthermore, Dr. Nadia Adrus has also received recognition and awards from several exhibitions and competitions, including the recent two gold medals in IIDEX 2022.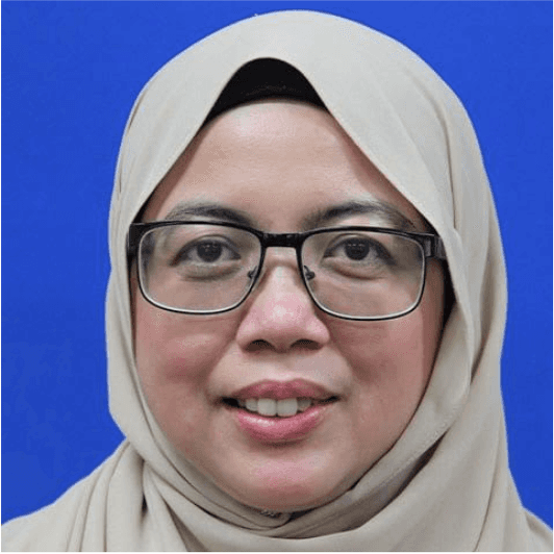 Jamarosliza binti Jamaluddin, Ph.D.
Senior Lecturer, Department of Chemical Engineering, Faculty of Chemical & Energy Engineering, University Teknologi Malaysia (UTM)
Dr. Jamarosliza binti Jamaluddin is a senior lecturer in the Department of Chemical Engineering, Faculty of Chemical & Energy Engineering, Universiti Teknologi Malaysia (UTM). She is one of the Research Associate in UTM Biopolymer Research Group, where this research group focusses on the natural fibre, natural rubber, coating and adhesive, hydrogel, and nanocellulose. Dr Jamarosliza received her bachelor (Chemical-Polymer Engineering) from Universiti Teknologi Malaysia in 2001 and M.SC. in Polymer Chemistry from Universiti Putra Malaysia in 2006. After completing her master's degree, she pursued her PhD studies at Dongguk University, South Korea in 2009. Due to her passion in material science, particularly in the polymer area, her main research area is focused on the polymer adhesive and coating, UV LED technology and photopolymerization, bioplastic and modification of natural fibre. Currently, she has authored or co-authored more than 30 indexed publications, 5 non-indexed publications, 3 book chapters, a patent and a trade secret. In her research field, Dr. Jamarosliza is actively contribute to the projects of several research grant schemes including fundamental, exploratory, and prototype research grant schemes, as well as research university grants. Furthermore, she is truly active in collaborating with industrial companies and government agencies as a project leader and project member.