Speakers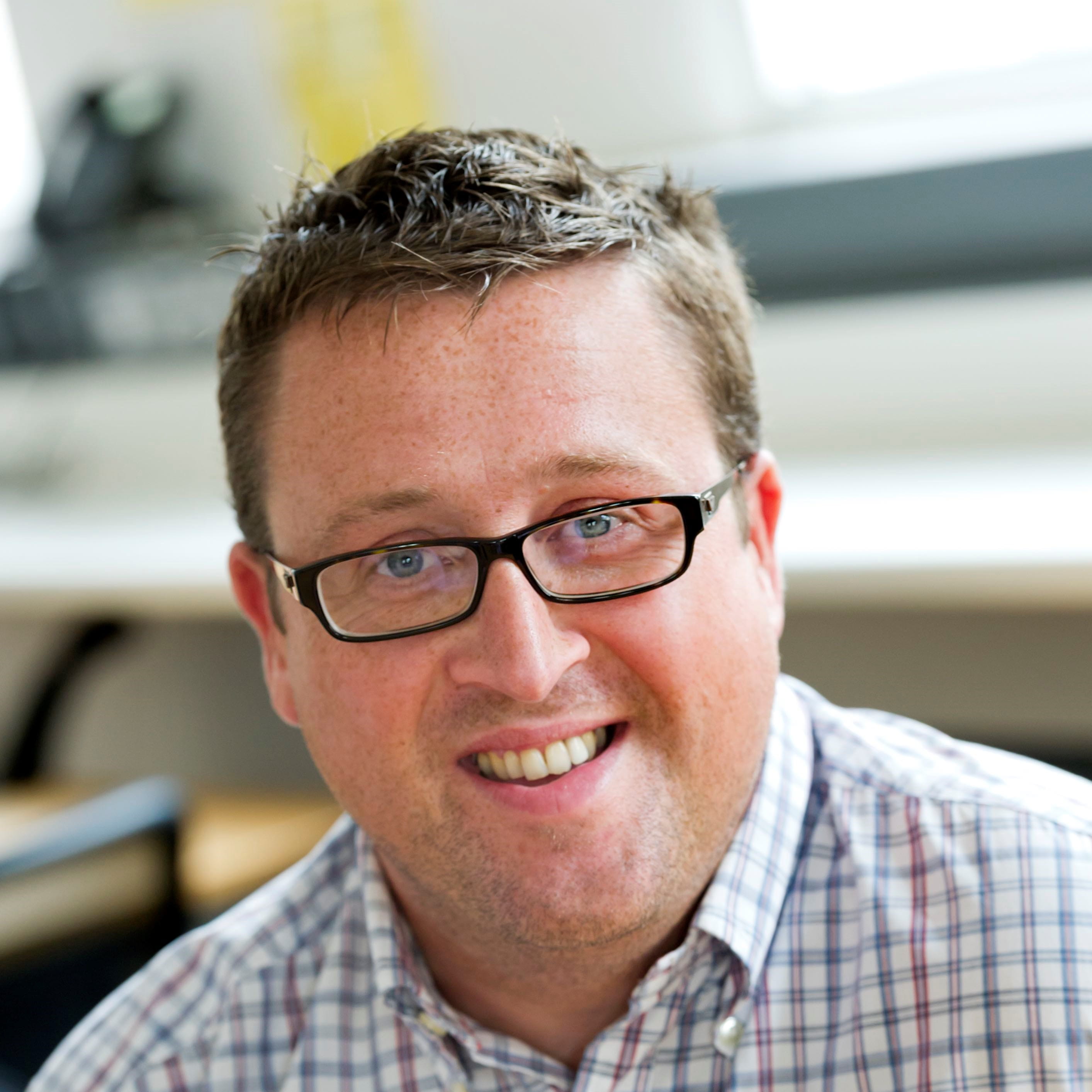 Martyn McLachlan, Ph.D.
Professor of Thin Films, Interfaces and Electronic Device, Department of Materials, Imperial College London
Martyn McLachlan is the current Director of the EPSRC-SFI funded Centre for Doctoral Training in the Advanced Characterisation of Materials and is the Deputy Senior Tutor for the Faculty of Engineering. His research focusses on deriving an understanding of the relationships between composition, structure, and processing in solution processable electronic materials. Of particular interest are the roles of defects, electronic and structural, on measured device and thin film characteristics. He has more recently developed activities based on interfacial and near interfacial characterisation in perovskite solar cells, deriving a fundamental understanding of structure-processing-property relationships in these materials with an objective of targeting inherent instabilities and lifetime issues. He has published over 130 peer-reviewed papers (h = 32) in the area of materials chemistry and has 2 patent filings.
Title of Speech: Understanding Structure, Composition and Performance Relationships in Perovskite Solar Cells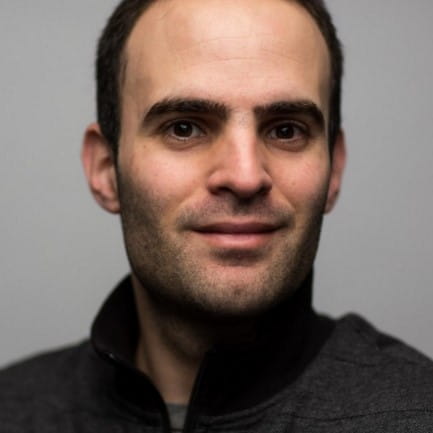 Anthony B. Dichiara, Ph.D.
Weyerhaeuser Endowed Associate Professor, University of Washington
Dr. Anthony B. Dichiara is a Weyerhaeuser-Endowed Assistant Professor of Bioresource Science & Engineering at the University of Washington, Seattle WA. His research encompasses every aspect related to the sustainable design and engineering of advanced materials, from the synthesis and characterization of innovative bio-sourced nanoparticles to their assembly, both in the laboratory and large-scale facilities, into multifunctional composites with exceptional performance in catalytic, environmental, and electronic applications. His research production includes over 50 peer-reviewed publications in higher impact journals, 5 journal covers, 1 book chapter, and 5 patents and disclosures with 2 being licensed for commercialization purposes.
Title of Speech: Cellulose-Based Flexible Materials for Emerging Multifunctional Liquid Sensing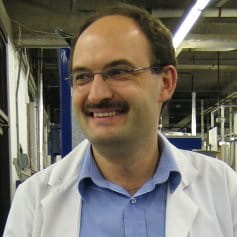 Zoltan K Nagy, Ph.D.
Professor at Purdue University, Research Professor Position at Loughborough University
Zoltan K Nagy is a Professor of Chemical Engineering at Purdue University and holds a research professor position at Loughborough University, UK. Dr Nagy has 20 years of experience in advanced process control, process analytical technologies, crystallization modeling and control approaches and advanced control of particulate systems. He has published over 250 peer reviewed journal, 300 conference papers, 5 patents, co-founded 2 companies, and has received awards and best paper prizes for his work in the areas of crystallization and control from IEEE, IFAC, European Federation of Chemical Engineering, Institute of Chemical Engineering, Council of Chemical Research, Royal Academy of Engineering and the European Research Council.
Title of Speech: Smart Manufacturing of Pharmaceuticals

Baabak Ashuri, Ph.D.
Professor in Schools of Building Construction, and Civil & Environmental Engineering, and Fellow of Brook Byers Institute for Sustainable Systems at Georgia Tech
Dr. Ashuri's research and teaching occupy a distinctive position in the Georgia Tech landscape, bridging the fields of building construction, civil and environmental engineering, economics, and operations research. His work has focused on Data Analytics and Economic Decision Analysis for the Built Environment with important contributions in the areas of construction analytics, investment evaluation methods, risk analysis, innovative project delivery, and valuation of green-energy investments. Dr. Ashuri has 184 publications in these fields, including 55 refereed journal articles, 82 peer-reviewed conference papers, 44 research reports and guidebooks, 1 co-edited book, and 2 referred book chapters. Dr. Ashuri has given keynotes and invited lectures in England, China, Chile, Croatia, Bolivia, and Scotland, as well as numerous places in the U.S.
Title of Speech: Investment Decision Analysis of Renewable Energy Sources for Existing Buildings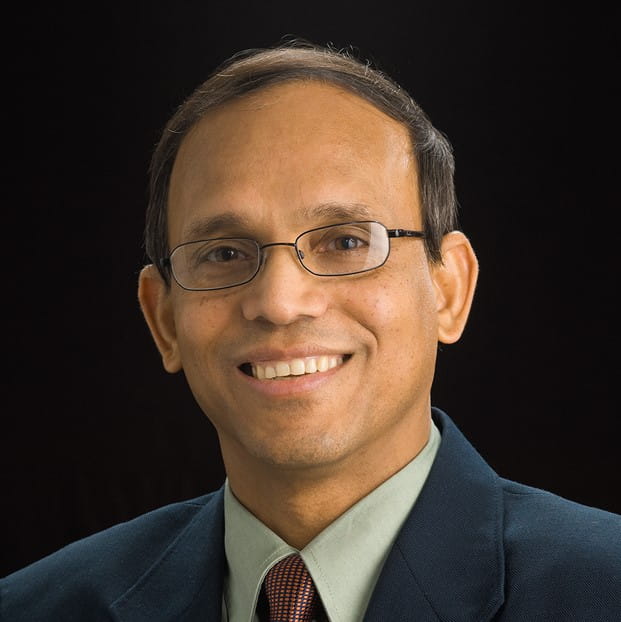 Prasanta Kalita, Ph.D.
Professor in the Agricultural & Biological Engineering Department, University of Illinois at Urbana-Champaign; Presidential Fellow of the University of Illinois System
Dr. Prasanta K. Kalita is a Professor and Distinguished Teacher Scholar at the University of Illinois at Urbana-Champaign (UIUC), and serves as the leader of Soil & Water Resources Engineering program of the Agricultural & Biological Engineering Department. He is a Presidential Fellow of the University of Illinois System and provides leadership to the UIUC team on "Environment and Water" theme through the Discovery Partners Institute (DPI). He is the Director of the Appropriate Scale Mechanization Consortium (a multi-institutional research program funded by the USAID). He served as the Associate Dean of Academic Program and the Honors Dean, as well as the Director of the ADM Institute for the Prevention of Postharvest Loss. A Fellow of the American Society of Agricultural and Biological Engineers (ASABE) and Indian Society for Agricultural Engineering (ISAE), Dr. Kalita's areas of research include water resources engineering and management and environmental sustainability, climate change and mitigation, food security, and water quality and non-point pollution control. He is widely recognized for his excellence in teaching, research, and international engagement. He has worked extensively in educational development and capacity building, water resources, food production, and food security issues around the world. He has published more than 150 articles in journals and conferences and served as editor-in-chief and associate editor for three international journals. His career is marked impressively by over 40 honors and awards recognizing educational excellence, research excellence, and outstanding service and leadership.
Title of Speech: Water Resources and Environmental Sustainability - A Global Perspective