Speakers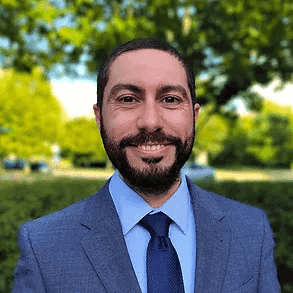 Ioannis Spanopoulos, Ph.D.
Assistant Professor, Department of Chemistry & Department of Chemical, Biological and Materials Engineering, University of South Florida
Ioannis Spanopoulos is an Assistant Professor at the Departments of Chemistry and Chemical, Biological and Materials Engineering at the University of South Florida, FL and he is the director of the SMMARTT center at USF. Research at the Spanopoulos Group focuses on utilizing molecular and crystal engineering for the design and synthesis of next generation, environmentally stable and friendly hybrid semiconductors. These materials feature multiple functionalities, targeting applications such as photovoltaics, spintronics, sensing, gas-separation, solid-state batteries, environmental remediation and photo-catalysis. The Group recently reported the new family of water stable and porous metal halide semiconductors. He has received the 2020 IIN Outstanding Researcher award from the International Institute for Nanotechnology and the 2022 ACS PRF Doctoral New Investigator Research award.
Title of Speech:The Emergence of Porous and Water Stable Metal Halide Semiconductors