Speakers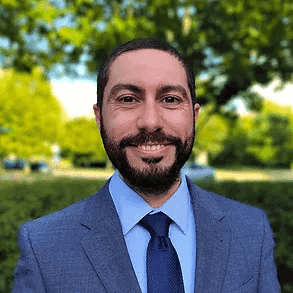 Ioannis Spanopoulos, Ph.D.
Assistant Professor, Department of Chemistry & Department of Chemical, Biological and Materials Engineering, University of South Florida
Ioannis Spanopoulos is an Assistant Professor at the Departments of Chemistry and Chemical, Biological and Materials Engineering at the University of South Florida, FL and he is the director of the SMMARTT center at USF. Research at the Spanopoulos Group focuses on utilizing molecular and crystal engineering for the design and synthesis of next generation, environmentally stable and friendly hybrid semiconductors. These materials feature multiple functionalities, targeting applications such as photovoltaics, spintronics, sensing, gas-separation, solid-state batteries, environmental remediation and photo-catalysis. The Group recently reported the new family of water stable and porous metal halide semiconductors. He has received the 2020 IIN Outstanding Researcher award from the International Institute for Nanotechnology and the 2022 ACS PRF Doctoral New Investigator Research award. He has published 72 peer-reviewed papers in the area of Materials Chemistry and has 2 patent filings.
Title of Speech: The emergence of porous and water stable metal halide semiconductors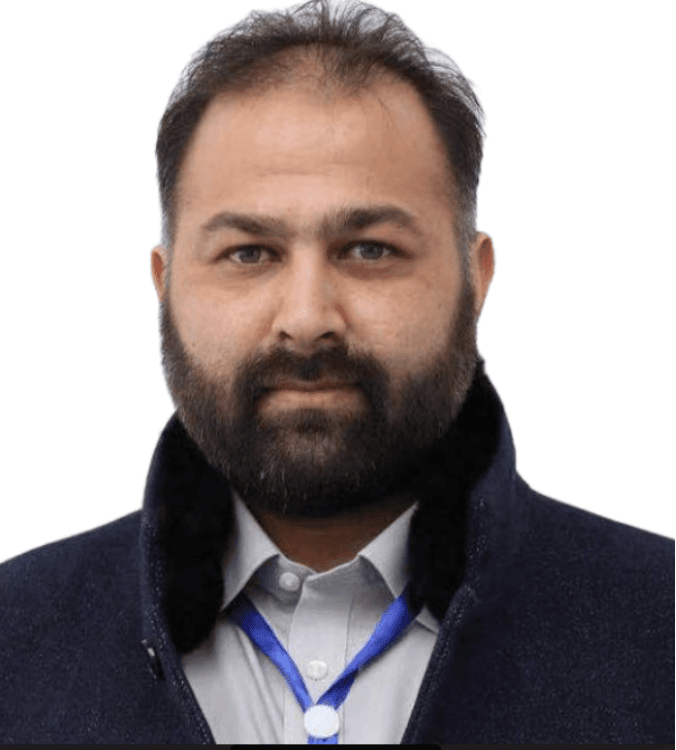 Niaz Ahmed, Ph.D
Associate Professor in Department of Electrical Engineering at FAST-NUCES, Islamabad
Dr. Niaz Ahmed has received his Ph.D. degree from Missouri University of Science and Technology, Rolla, USA, in 2017 where he worked in the field of underwater wireless communication and developed low power wireless sensor nodes. Dr. Niaz is one of the pioneers in the field of Magneto Inductive communication. He has published articles in reputable and prestigious journals and presented at international conferences. He is also the author of a book titled 'Underwater Communication and Networks. He is currently working as an Associate Professor in FAST university. His research interests include embedded systems, wireless communication, underwater wireless sensor network, and magneto-inductive communication systems.
Title of Speech: Oceanography and Informatics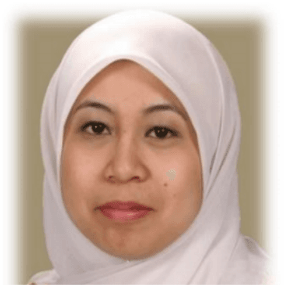 Nadia Adrus, Ph.D.
Associate Professor, Faculty of Chemical and Energy Engineering, University Teknologi Malaysia
Dr Nadia Adrus is an Associate Professor at Faculty of Chemical and Energy Engineering, Universiti Teknologi Malaysia (UTM). She holds a PhD Degree in Polymer from the University of Duisburg-Essen, Germany. She has more than 10 years of teaching experience and a recipient of Excellent Teaching Award Active Blended Learning in UTM. Her research focuses on natural fibre,UV photopolymerization and functional hydrogels for various applications. Currently, she has authored or co-authored more than 24 indexed publications, 40 nonindexed publications, 4 book chapters, 2 patents, 2 copyrights and 3 trade secrets. Dr Nadia Adrus is recognized as Reviewer for several Journals such as Journal of Applied Polymer Science, RSC Advances, Journal of Membrane Science and Progress in Organic Coatings. In 2021, she was certified as Chartered Engineer by the Engineering Council of the United Kingdom (ECUK) due to her significant contribution in academic and industry. She dedicated her expertise in photopolymerization of hydrogel for the alternative UV of curing project for Alcon Ciba Vision (Johor). She has also been appointed as a principal consultant for Hyperseal, the oil and gas company in Malaysia, for water shut off applications using hydrogel. Furthermore, Dr. Nadia Adrus has also received recognition and awards from several exhibitions and competitions, including the recent two gold medals in IIDEX 2022.
Title of Speech: Biopolymers from Various Natural Resources and Biodegradable Polyesters with Shape Memory Effects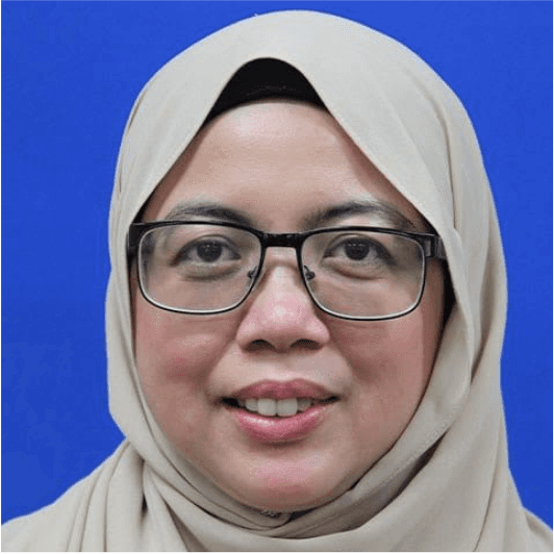 Jamarosliza binti Jamaluddin, Ph.D.
Senior Lecturer, Department of Chemical Engineering, Faculty of Chemical & Energy Engineering, University Teknologi Malaysia (UTM)
Dr. Jamarosliza binti Jamaluddin is a senior lecturer in the Department of Chemical Engineering, Faculty of Chemical & Energy Engineering, Universiti Teknologi Malaysia (UTM). She is one of the Research Associate in UTM Biopolymer Research Group, where this research group focusses on the natural fibre, natural rubber, coating and adhesive, hydrogel, and nanocellulose. Dr Jamarosliza received her bachelor (Chemical-Polymer Engineering) from Universiti Teknologi Malaysia in 2001 and M.SC. in Polymer Chemistry from Universiti Putra Malaysia in 2006. After completing her master's degree, she pursued her PhD studies at Dongguk University, South Korea in 2009. Due to her passion in material science, particularly in the polymer area, her main research area is focused on the polymer adhesive and coating, UV LED technology and photopolymerization, bioplastic and modification of natural fibre. Currently, she has authored or co-authored more than 30 indexed publications, 5 non-indexed publications, 3 book chapters, a patent and a trade secret. In her research field, Dr. Jamarosliza is actively contribute to the projects of several research grant schemes including fundamental, exploratory, and prototype research grant schemes, as well as research university grants. Furthermore, she is truly active in collaborating with industrial companies and government agencies as a project leader and project member.
Title of Speech: Reduced Graphene Oxide from Agricultural Waste Sources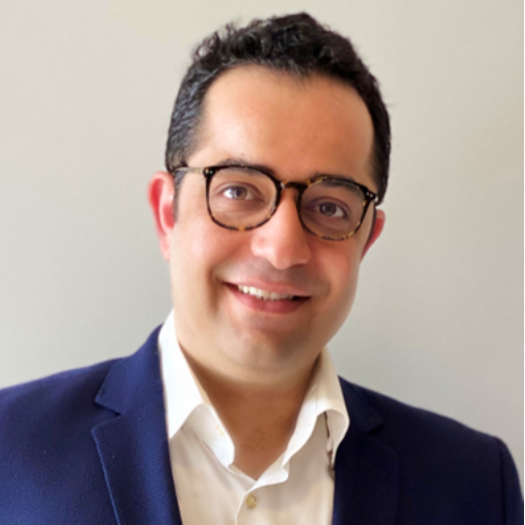 Sajjad Seifi Mofarah, Ph.D.
Research Associate, School of Materials Science and Engineering, UNSW Sydney
Dr. Sajjad Seifi Mofarah is a materials scientist, who specializes in energy and environmental remediation. He earned his Ph.D. in Materials Science and Engineering from UNSW Sydney in 2020, where he conducted research on applied electrochemistry in fabrication of metal-based coordination polymers, oxides, and 2D heterojunction materials with engineered defect structures for catalysis and energy storage applications. Upon completing his Ph.D., he continued his work at UNSW as a Research Associate, expanding his research for fabrication and advanced characterization of functional materials for energy storage, thermo-catalysis, and electro-catalysis applications. In April 2020, Dr. Mofarah started working as a Research Associate at Sustainable Materials Research and Technology (SMaRT) Centre, UNSW Sydney, on cyclic reprocessing of battery materials. In 2022, he was appointed as the Chief Scientist at Vecor Technologies and a Senior Research Associate at UNSW. Dr. Mofarah's current research focus involves the development of materials for lithium and sodium rechargeable batteries. He maintains an impressive publication record in highly regarded journals, e.g., Chemical Society Reviews, Nature Communications, and Advanced Materials. His extensive research experience and expertise in the field of materials science provide a strong foundation for him to make significant contributions to the field in the years to come.
Title of Speech: High-yield and Room Temperature Synthesis of Holey 2D Oxide Nanosheets