Workshop Title:
Preserving Clarity: Enhancing Image and Signal Quality for Computer-Aided Diagnosis and Treatment in Biomedical Engineering
Date:
December 1st, 2023 (GMT+3)
Organizer:
Department of Biomedical Engineering, Faculty of Engineering and Architecture, Eskişehir Osmangazi University
Keywords:
Biomaterials
Biomedical Signal Processing
Medical Imaging
Image Artefacts
Computer-Aided Diagnosis
Workshop Chair:
Personal Bio:
Omer Burak Istanbullu is an Assistant Professor and department vice chair of Biomedical Engineering Department at Eskisehir Osmangazi University. After studying in the field of biomedical engineering and specializing on tumor segmentation from magnetic resonance images at Erciyes University, he then pursued a Master's program at Istanbul Technical University and Erciyes University with the scope of biomaterial-medical imaging device compatibility. Following the Master's degree, he received a Ph.D. from Erciyes University, in the field of biocompatibility improvement of implantable intravascular biomaterials using biomimetic surface modification approaches. Dr. Istanbullu is experienced in the development and improvement of biocompatible materials using biomimetic approaches, combining the computational methods and experimental analysis to achieve the most effective solutions for the challenges related to biomaterials. His research interests include surface modification by biomimetic approaches, diamond-like carbon and carbon nanotubes, electrochemical, thermal and mechanical characterization of biomaterials, anticorrosive and biocompatible surface development. The overall goal of Dr. Istanbullu through his work is contributing to the development of new and innovative biomaterials that have the potential to reduce the biomaterial-based risks in the field of biomedical engineering.
Workshop Description:
Background:
Biomedical engineering has revolutionized computer-aided diagnosis and treatment, enabling accurate and efficient clinical decision-making processes. However, the reliability of these systems depends on the quality of medical images and signals used for analysis. Nevertheless, various factors such as biomaterial-based deterioration, noise, artifacts, and limitations in imaging devices can compromise the clarity of these critical data. Preserving and enhancing the quality of medical images and signals have become imperative to ensure accurate diagnoses and effective treatment planning. Addressing these challenges requires innovative approaches and advanced techniques in image and signal processing, machine learning, and multi-modality imaging. The workshop on "Preserving Clarity: Enhancing Image and Signal Quality for Computer-Aided Diagnosis and Treatment in Biomedical Engineering" serves as a platform for researchers and experts to explore the latest advancements, share insights, and collaborate to overcome the limitations associated with image and signal quality degradation in computer-aided diagnosis and treatment.
Goal/Rationale:
The workshop aims to address the critical problem of preserving and enhancing image and signal quality in computer-aided diagnosis and treatment. Recent advances in image and signal processing, machine learning, multi-modality imaging, and medical image-dependent radiotherapy have shown promising potential for overcoming the challenges in this field. By bringing together researchers, practitioners, and experts from diverse disciplines, this workshop aims to foster discussions and collaborations to explore innovative approaches and advanced techniques for mitigating image and signal quality degradation in computer-aided diagnosis and treatment. Participants will have the opportunity to share their research findings and explore solutions to improve the clarity of medical images and signals. The workshop also aims to identify the gaps in existing methodologies and explore avenues for future research in this field. This collaborative effort is aimed to contribute to the development of robust and reliable computer-aided diagnostic systems that can significantly impact clinical decision-making and patient care, and treatment outcomes. Participants can expect to engage in discussions, gain insights into the latest research advancements, and establish connections with experts in the field. By encouraging collaboration and joint efforts, the workshop aims to pave the path towards improved image and signal quality in computer-aided diagnosis, thereby driving advancements in healthcare practices.
Scope and Information for Participants:
The workshop invites researchers, academicians, practitioners, and professionals in the fields of biomedical engineering, medical imaging, computer vision, and signal processing. The scope of this workshop encompasses various themes, including image and signal processing algorithms for noise reduction and artifact removal, techniques for resolution enhancement and contrast improvement, deep learning and machine learning methods for image and signal restoration, as well as optimization of acquisition protocols. We encourage participants to contribute their expertise in addressing the challenges of preserving clarity in computer-aided diagnosis and treatment. The workshop will provide a collaborative environment for exchanging ideas, sharing research insights, and fostering interdisciplinary collaborations to advance the field.
Venue:
Büyükdere Meşelik Yerleşkesi, 26040 Odunpazarı/Eskişehir, Turkey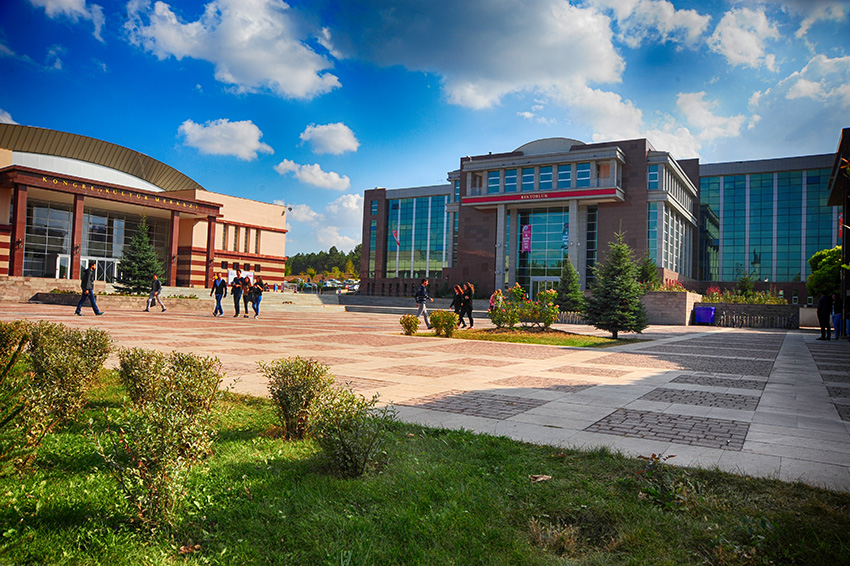 VISA:
www.mfa.gov.tr
- Visitors who are not exempt from entry visa must obtain their visas or schedule an appointment with the Turkish Consular offices via Pre-Application System for Turkish Sticker Visa (www.visa.gov.tr). The applicants who meet the requirements will be directed by the Pre-Application System for Turkish Sticker Visa to the e-Visa system (www.evisa.gov.tr) In those countries where Türkiye does not have a consular representation can also use online scheduling for appointments with the nearest accredited consular office of Türkiye
- In order to avoid inconveniences that may be caused by delays in processing, it is recommended to apply for visas at least one month in advance before the planned travel.
- The visas submitted to foreigners do not guarantee absolute rights of entry to Türkiye.
- Visa fees are not refundable in cases where applications are rejected.
- All applicants are required to have a medical insurance that will be valid during their stay in Türkiye.
- The length of stay provided by visa or visa exemption cannot exceed 90 days within each 180 days. The regulation of 90 days of stay within the last 180 days is binding for all foreigners that will travel to Türkiye
- It is not possible for foreigners holding two passports to stay in Türkiye for 90 days each with their two different passports within the last 180 days.
- In all types of visa applications, Turkish consular offices may issue visas with a maximum duration of stay of 90 days. The foreigners who wish to stay longer than 90 days in Türkiye, should apply for "Short Term Residence Permit" at the Provincial Directorate of Migration Administration in order to extend their residence.
- The residence permit of the foreigners will be cancelled if they stay outside Türkiye for longer than 120 days in total during the last year.
- For United Nations (UN) Travel Document (Laissez-Passer) holders who have blue UN travel documents, visa exemption with 90 days length of stay within the preceding 180 days may apply during their official visit to Türkiye if they can certify their official assignment. Red UN Travel Document holders, shall be exempt from entry visa and may stay in Türkiye 90 days within the preceding 180 days regardless of their purpose of visit. General visa provisions shall apply for Blue UN travel document holders subject to regulations specified according to their country of origin.
- Visa applications for travels except for touristic or trade purposes (work or study etc.) will need to obtain visa through Turkish Representations in the abroad.
- Regardless of the visa regime applied towards the citizens of a country, the travel document holders of that country need to obtain visa from Turkish missions beforehand.
- Any applicant under the age of 18 must submit official written approvals from both parents. For those applicants who certify that their parents are officially divorced and prove the parent holding their custody as well as for those with one parent deceased, visas may be issued in accordance with their purpose of visit.
- The authorization of processing the residence permit applications submitted by the following persons who enter Türkiye availing visa-free regime and without requirement of obtainment of Student Visas lays with Local Immigration Offices (Provincial Directorates of Migration): Foreigners who arrive in Türkiye upon invitations by universities under Turkish Higher Education Board to study at the associate, undergraduate, graduate, post-graduate, Ph. D levels pursuant to international student exchange programs, cultural programs as well as under EU Education and Youth Programs.
- For foreigners wishing to enter Türkiye via naval ports with touristic purposes, visa-free entry permits may be issued by the local governorates. These permits shall have a maximum 72 hours duration of stay and will be only valid for sightseeing purposes in the vicinity of naval ports where they entered the country. This practice, as it intends to facilitate entry for those visitors subject to visa, does not entitle visitors to visa. Passports of these visitors are not retained by the border authorities; however, visitors are given "Harbor City Entry Permit" which is required to be returned to the authorities upon their exits.
- Any piece of data submitted here may be processed and stored in database accessible to the relevant Turkish authorities in accordance with their respective mandates.
Tourist Visa
- If an invitation letter is submitted for a Touristic Visa application, it must include the inviting person's TR Identity Number, clear identity, the list of invitees, permanent address, contact number, length and purpose of stay and the affinity with the applicant must be stated in the letter. If the inviting side is an organization or a company, tax registration certificate of the organization will be required. In the invitation letter it is also required for the inviting person/authority to pledge for covering victuals and accommodation expenses and for taking their own responsibility. The applicant is required to have sufficient and/or regular remunerations.