Workshop Title:
The Influence of Nano-Additives in Low-Carbon 3D Printable Cementitious Materials
Date:
January 13th, 2024 (GMT)
Organizer:
Department of Civil & Environmental Engineering, Brunel University London
Keywords:
Geopolymers
Nano-graphite platelets (NGPs)
3D printing
Attapulgite nanoclay
Workshop Chair:
Personal Bio:
Dr. Seyed Ghaffar is a Chartered Fellow Civil Engineer (CEng, FICE), a Member of the Institute of Concrete Technology (MICT) and a Fellow of the Higher Education Academy (FHEA). He is the leader of Additive Manufacturing Technology in Construction Research Group (AMTC). The focus of AMTC is on valorising construction and demolition waste using materials science and 3D printing to achieve the circular economy goals of sustainable construction. Dr Ghaffar, as the Principal Investigator, has been successful in securing a €220K project funded by the H2020 EU Commission on ''Digital fabrication and integration of Material reuse for environmentally friendly cementitious composite building blocks (DigiMat)' 2021-2023.Dr Ghaffar's research covers a number of construction materials, with a focus on the development of low-carbon technologies suitable for new and retrofitting applications by combining materials sciences and innovative technologies. He has been the PI or Co-I of ~£6M on 8 grants from EPSRC, British Council, and the EU H2020. Dr Ghaffar is the Executive Editor of the Journal of Results in Engineering (Elsevier). He recently edited a book titled "Innovation in construction - A Practical Guide to Transforming the Construction Industry".
Workshop Committee Members:
Dr. Mehdi Chougan, Brunel University London Mehdi.chougan@brunel.ac.uk
Mr. Eslam Elseidy, Brunel University London eslam.elseidy@brunel.ac.uk
Mr. Yazeed Al-Noaimat, Brunel University London yazeed.alnoaimat@brunel.ac.uk
Workshop Description:
Background:
Nano functional materials have the potential to modify low-carbon concrete (i.e., geopolymers) into a high performing material. Specifically, when it comes to 3D printable concrete, for improving the shape retention, shape stability and mechanical properties, such as flexural and tensile strength of the concrete block, nano additives can play an influential role. The weak mechanical properties the 3D printed parts can limit the competence of this technology when compared to conventionally cast-in-mold cementitious composites structures. However, experimental results in this study showed that the incorporation of nano additives could improve the mechanical property of printed structures. Six geopolymeric mixtures were designed and tested for their flow-ability, shape stability, buildability and mechanical performance. Different dosage of nano graphite platelets (NGPs) ranging from extra low-dosage, e.g., 0.1% to 1%, by the weight of geopolymer, were incorporated to the best performing geopolymer.
Goal/Rationale:
In the last decade, the world faced a rapidly growing interest toward cementitious materials such as mortar and concrete; however, the application of these materials is limited by their quasi-brittle behavior, low toughness, and poor tensile strength. These limitations encouraged scientists to improve their properties by combining nanotechnology to construction materials. In the last decades, several nanofillers (such as nano-TiO2, nano-SiO2, nanoclays and carbon nanotubes) have been investigated aimed to obtain cement-based nanocomposites characterised by improved mechanical and physical properties combined with enhanced durability. Nano additives and nano materials in general are perceived to be expensive and not feasible for large scale implementation. However, there are possibilities to use them in extralow dosages to enable much better return in terms of higher performing advanced materials which possess better durability and better mechanical properties to serve the built environment. The issues of effectively incorporating nano additives into cementitious materials will be discussed and the influence on 3D printability and 3D printed building blocks will be discussed in this workshop.
Scope and Information for Participants:
This workshop will discuss the research topics within the area of advanced materials using nano-functional additives for the enhancement of 3D printable low-carbon cementitious materials. This topic is important as the potentials of nano additives in enabling cementitious composites to be high-performing will be discussed. This can open opportunities for more efficient and economically feasible production of nano materials, such as nano-graphite. The unique and superior properties of Graphene Based Materials (GBMs) demonstrated to enhance the properties of cementitious nanocomposite at such an extent that they might reach high, and even ultrahigh, mechanical and physical performances. In the near future, the resulting multi-functional nanocomposites are expected to offer novel applications in the field of civil engineering, such as inductive wireless charging roads, underfloor heating, underground power transmission lines, high-speed train lines, high-voltage transmission pipelines and de-icing roads.
Venue:
Brunel University London, Kingston Lane, Uxbridge UB8 3PH, UK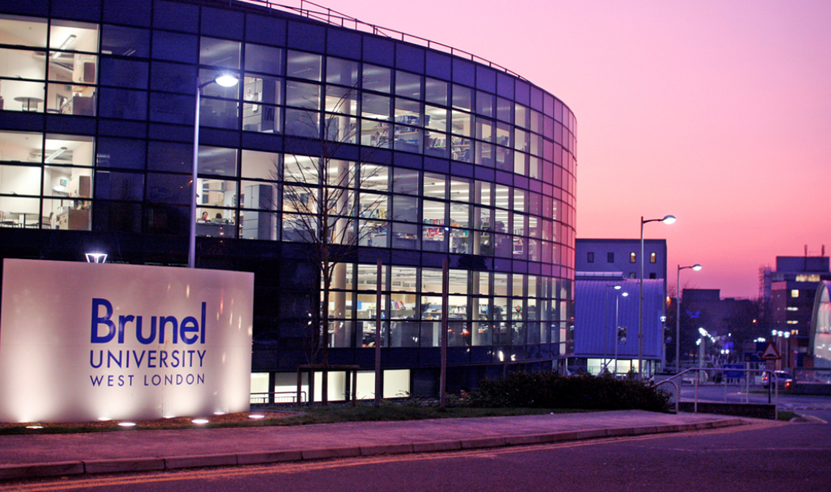 VISA:
Welcome to GOV.UK (www.gov.uk)
In order to ensure the information is correct and up to date, there may be changes which we are not aware of. And different countries have different rules for the visa application. It is always a good idea to check the latest regulations in your country. This page just gives some general information of the visa application.
UK Visa Information
What you need to do
Check if what you plan to do in the UK is allowed as a Standard Visitor.
Check you meet the eligibility requirements.
Check if you need to apply for a visa to visit the UK.
Apply for a Standard Visitor visa online - if you need one.
Check you meet the eligibility requirements
You must have a passport or travel document to enter the UK. It should be valid for the whole of your stay.
You must be able to show that:
you'll leave the UK at the end of your visit
you're able to support yourself and your dependants during your trip (or have funding from someone else to support you)
you're able to pay for your return or onward journey (or have funding from someone else to pay for the journey)
you'll not live in the UK for extended periods through frequent or successive visits, or make the UK your main home
Check if you need a visa to visit the UK
Depending on your nationality, you'll either:
have to apply for a Standard Visitor visa before you travel to the UK
be able to visit the UK for up to 6 months without needing a visa
You can check if you need a visa before you apply.
If you do not need a visa, you must still meet the Standard Visitor eligibility requirements to visit the UK. You may be asked questions at the UK border about your eligibility and the activities you plan to do.