Workshop Title:
Perovskite Solar Cells Challenges and Promises
Date:
December 8th, 2023 (GMT-5)
Organizer:
Department of Chemistry & Department of Chemical, Biological and Materials Engineering, University of South Florida
Keywords:
Perovskites
Metal halides
Solar cells
Stability
Efficiency
Environmental impact
Workshop Chair:
Personal Bio:
Ioannis Spanopoulos is an Assistant Professor at the Departments of Chemistry, Chemical, Biological and Materials Engineering at the University of South Florida, FL and he is the director of the SMMARTT center at USF. Research at the Spanopoulos Group focuses on utilizing molecular and crystal engineering for the design and synthesis of next-generation, environmentally stable and friendly hybrid materials. These materials feature multiple functionalities, targeting applications such as photovoltaics, spintronics, sensing, gas-separation, solid-state batteries, water purification, environmental remediation and photo-catalysis. He has received the 2020 IIN Outstanding Researcher award from the International Institute for Nanotechnology and the 2022 ACS PRF Doctoral New Investigator Research award.
Workshop Description:
Background:
Inorganic-organic halide perovskites pose a once-in-a-generation opportunity to revolutionize photovoltaic technology as they are excellent semiconductor candidates with a combination of many desirable attributes. Specifically, halide perovskite solar cells with extremely high device efficiency are easily fabricated and present great promise for commercialization in the near future. However, their non-ideal environmental stability under real operating conditions can limit their further development. Both the academic and industrial research communities have been devoting considerable effort to overcome this critical deficiency via material and device engineering. Significant progress has been reported in this direction, focusing on two interwoven topics. The first one is the development of environmentally stable semiconductor materials, while the second one is focused on improving solar cell device stability. Although the currently adopted methods have not resolved the above problems, they build a foundation of principles for future advances to overcome them.
Goal/Rationale:
In this workshop, we will present current state-of-the-art strategies that address current perovskite solar cell deficiencies towards commercialization. We will discuss the advancements in materials discovery as well as device engineering to improve both long-term environmental stability and toxicity concerns from the composition of the light-absorbing layer. The use of lead-free semiconductors, as well as the utilization of next-generation water-stable compounds as capping/light-absorbing layers, can actually solve the device's long-term operational stability.
Scope and Information for Participants:
This workshop is a great opportunity for junior researchers and students to participate and interact with experts in solar cell device engineering and characterization. Particular focus will be placed on structure-property relationships, especially in terms of optical, structural and environmental stability properties. The scope of the workshop pertains to the development of next-generation materials and solar cells and encompasses Chemistry, Materials Science and Physics. The contributors are expected to address the main questions and challenges in materials and device design.
Venue:
4202 E. Fowler Avenue, Tampa, FL 33620, USA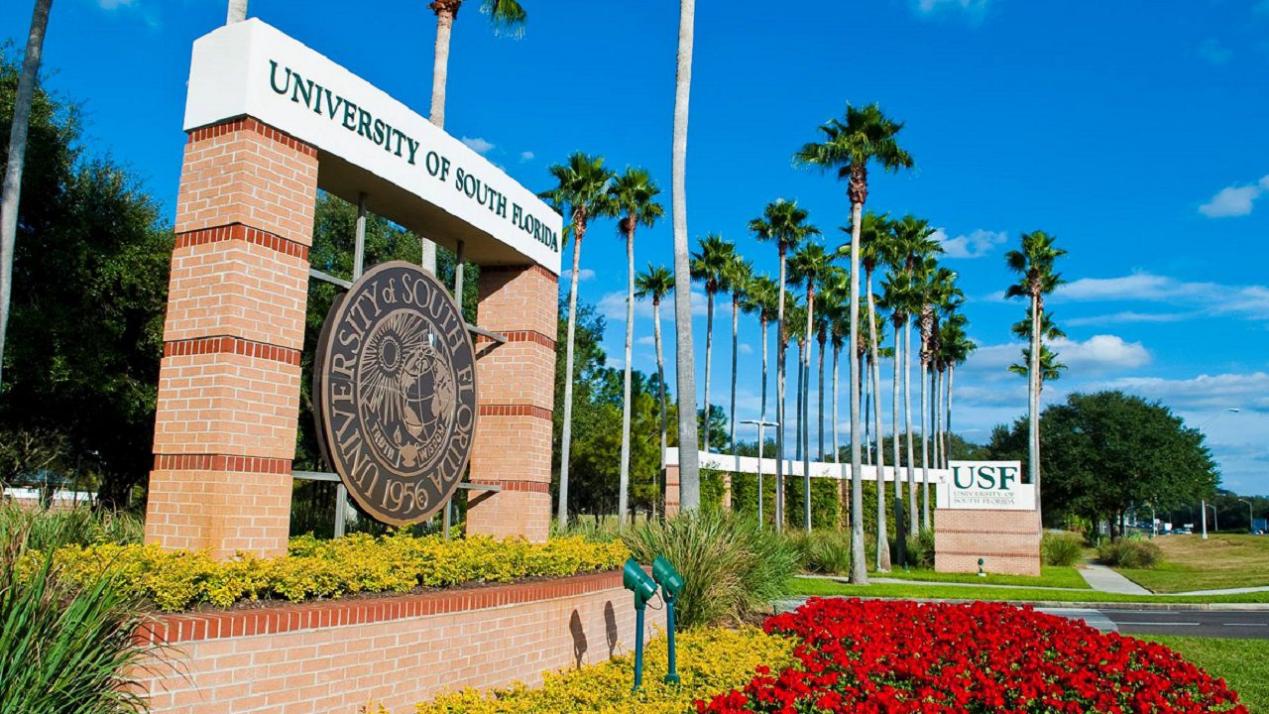 VISA:
U.S. Visas (state.gov)
Declaration
In order to ensure the information is correct and up to date, there may be changes which we are not aware of. And different countries have different rules for the visa application. It is always a good idea to check the latest regulations in your country. This page just gives some general information of the visa application.
US Visa Information
The B-1/B-2 visitor visa is for people traveling to the United States temporarily for business (B-1) or for pleasure or medical treatment (B-2). Generally, the B-1 visa is for travelers consulting with business associates; attending scientific, educational, professional, or business conventions/conferences; settling an estate; or negotiating contracts. The B-2 visa is for travel that is recreational in nature, including tourism; visits with friends or relatives; medical treatment; and activities of a fraternal, social, or service nature. Often, the B-1 and B-2 visas are combined and issued as one visa: the B-1/B-2.
Application Items
If you apply for a business/tourist visa, you must pay your $160 application fee and submit the following:
A Nonimmigrant Visa Electronic Application (DS-160) Form. Visit the DS-160 web page for more information about the DS-160.
A passport valid for travel to the United States with a validity date at least six months beyond your intended period of stay in the United States (unless country-specific agreements provide exemptions). If more than one person is included in your passport, each person desiring a visa must submit an application.
One (1) 2 x 2 inches (51 x 51 mm) photograph taken within the last six months.
If a visa is issued, there may be an additional visa issuance reciprocity fee, depending on your nationality.
In addition to these items, you must present an interview appointment letter confirming that you booked an appointment through this service. You may also bring whatever supporting documents you believe support the information provided to the consular officer.
Supporting Documents
Invitation letter from business or school.
Detailed CV or resume including a list of publications.
Complete itinerary, including all meetings, conferences, and visits; include names, addresses, and telephone numbers of your hosts.
For other materials, please refer to the U.S. Embassy or Consulate website.
NOTICE:
Should your application be denied, the organizing committee cannot change the decision of visa officer, nor will CONF-MCEE engage in discussion or correspondence with the visa application center on behalf of the applicant. The registration fee CANNOT be refunded when the VISA application of individual being denied.