Workshop Title:
Advances in Food Chemistry
Date:
December 2nd, 2023 (GMT+8)
Organizer:
Wuhan Polytechnic University and Hubei Jingchu Specialty Food Industry Technology Research Institute
Keywords:
Nanotechnology
Food chemistry
Food engineering
Food nutrition
Biomaterials
Workshop Chairs:
Personal Bio:
Dr. Yang Yi is currently the Vice Dean of College of Food Science and Engineering, the team leader of Food Nutrition Biology and Health Product Innovation, and the academic leader of Agricultural Product Processing and Storage Engineering, at Wuhan Polytechnic University (WHPU). He is also the deputy director of Hubei Engineering Research Center for Food Green Processing Technology and Intelligent Equipment, and an editorial youth member of Journal of Food Safety and Quality. He was granted the Young Top-notch Talent Cultivation Program (2021) by Organization Department of Hubei Province, the Youth Morninglight Program (2016) by Wuhan Science and Technology Bureau, and the Outstanding Youth Scholar Program (2015) by WHPU. His research interests focus on natural bioactive compounds and functional foods. As the Principal Investigator, Dr. Yang has presided over more than 20 research projects funded by Chinese government departments and companies, such as the National Natural Science Foundation, the National Innovative Methods Work Project, the National Key R&D Project, the Key R&D Project of Hubei Province, etc.
Personal Bio:
Dr. Yahong Han is a teacher in the College of Food Science and Engineering, Wuhan Polytechnic University, Hubei, China. She received her Ph.D. degree from China Agricultural University (Beijing, China). She has presided over many funds, such as Hubei Provincial Natural Science Foundation of China, China Postdoctoral Science Foundation and so on. She has published more than 26 scientific papers, several patents and books, focusing on nanoparticles, nanofilms and analytical methods. She is also a guest editor of several journals and a reviewer for many high quality journals.
Workshop Committee Members:
Prof. Wenfu Hou; Wuhan Polytechnic University
Prof. Wei Xu; Wuhan Polytechnic University
Workshop Description:
Background:
The Academic Conference on Advances in Food Chemistry is a momentous gathering for scholars and practitioners delving into the captivating world of food science. Food chemistry stands as a pivotal discipline that unravels the intricate chemical processes underpinning the composition, quality, safety, and nutritional value of the food we consume. The landscape of food chemistry research is constantly evolving, with ongoing innovations driven by groundbreaking studies and emerging technologies. Our conference provides a much-needed platform for the exchange of ideas, presentation of novel findings, and exploration of the latest trends in this dynamic field. Our goal is to promote collaboration, insight, and a deeper understanding of the chemical complexities influencing the food we eat, its impact on our health, and the environment. We invite you to join us for an intellectually stimulating experience as we dive into the forefront of food chemistry research.
Goal/Rationale:
The Academic Conference on Advances in Food Chemistry seeks to address the pressing challenges and opportunities in this pivotal field. One of the primary problems we aim to tackle is the global need for sustainable, safe, and nutritious food sources. With a growing population, climate change, and evolving dietary preferences, it is imperative to harness the recent advances in food chemistry to achieve these goals. Recent research has yielded insights into flavor chemistry, enabling the development of healthier, tastier, and more sustainable food products. Moreover, advances in food preservation techniques are vital to reduce food waste and extend the shelf life of perishable goods. The conference will also emphasize innovations in nutritional analysis to enhance the health benefits of food and enhance food safety through cutting-edge techniques and technologies. We believe that by bringing together experts, we can foster collaborations and knowledge sharing, ultimately contributing to the development of safer, more sustainable, and nutritious food sources.
Scope and Information for Participants:
The conference will encompass a broad spectrum of topics within food chemistry, including but not limited to flavor chemistry, food preservation techniques, nutritional analysis, and food safety. Participants are encouraged to present their research, share insights, and engage in discussions regarding the latest advancements in these areas. In addition to traditional presentations, we will host interactive workshops, panel discussions, and networking opportunities to encourage collaboration and knowledge exchange. Researchers, academics, industry professionals, and students passionate about food science and chemistry are all invited to participate. Our aim is to create a vibrant forum for exploring the frontiers of food chemistry, fostering new partnerships, and addressing the pressing issues related to the safety, sustainability, and nutritional quality of the food we consume. Together, we can contribute to a better, healthier, and more sustainable future through the transformative power of food chemistry.
Venue:
M62C+XRH, Machi Rd, Dongxihu District, Wuhan, Hubei, China, 430024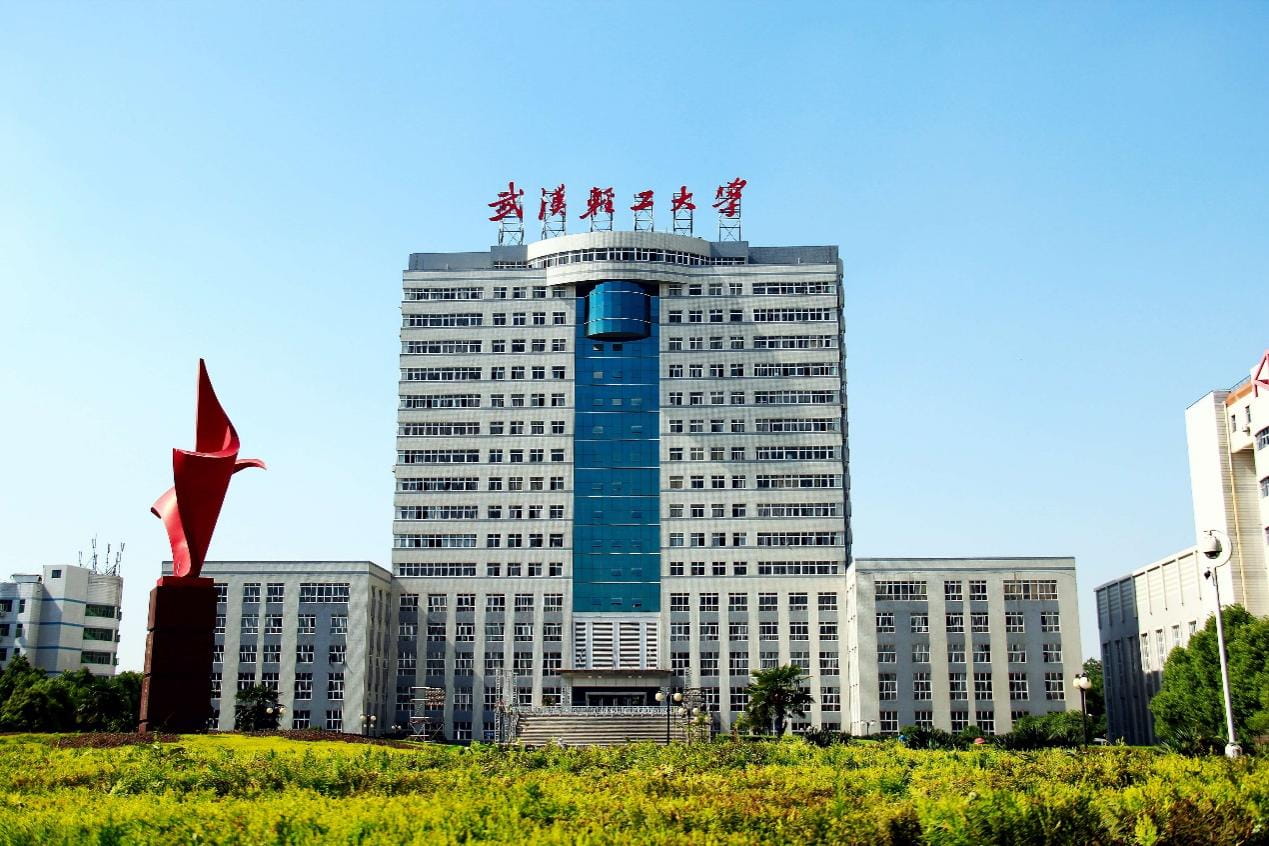 VISA:
China Online Visa | Electronic Visas to travel to China
In order to ensure the information is correct and up to date, there may be changes which we are not aware of. And different countries have different rules for the visa application. It is always a good idea to check the latest regulations in your country. You should confirm details with your local Consular Office. This page just gives some general information of the visa application.
China Visa Information
Check whether you need a visa


To contribute to the tourism industry, some ports of entry in China allow nationals of some countries to visit specific regions within 72 or 144 hours if they are in transit to a third country. Nationals of 17 countries can travel visa free to Mainland China for short terms stays between 15, 30, 60 and 90s days. The countries listed below have a mutual visa-free agreement with China, with the exception of Brunei, Japan and Singapore to which China offers unilateral waivers. (China Online Visa | Electronic Visas to travel to China (chinaonlinevisas.com))

Check which visa you need to get


The majority of foreign citizens are required to obtain one of the China visas in order to visit the country, as there are only a few nationalities who are granted visa free entry for China for short stays. At the moment, travelers from countries who are not visa-exempt for China are obliged to apply for a visa in person from a Chinese embassy or consulate, with only a few exceptions, including for tour groups and airline crew from a few select countries. This is expected to change in the near future for select eligible nationalities when China introduces an electronic application form for visas. This will make it possible to apply for certain visa types for China exclusively online, eliminating the need to travel to an embassy or consulate in person.

As the launch date for the Chinese electronic is yet to be finalized, however, non visa-exempt citizens are still currently required to apply for one of the following visa types for China from an embassy or consulate.

(China Visa Types | Types of Visa for China (chinaonlinevisas.com))

China Visa Registration Process


Foreign nationals who wish to travel to China will need to follow a registration process to obtain their visa. The China Visa application form should be signed and every question must be answered. Applicants may select "none" if the question does not apply to their individual circumstances. Applications for the Chinese visa must be completed in block capital letters and handwritten changes will not be accepted. The signature on the China visa application must match the signature on the applicant's passport. People's Republic of China diplomatic missions require that each visa application is completed following strict guidelines. Supporting documents must be accurately and carefully prepared.

How Long Does It Take to Get a Visa to China


Generally speaking, if the applicant meets all the requirements, has all the necessary documents and holds a passport with at least six months validity and two blank pages it should take about four working days to get a Chinese visa. Some People's Republic of China Diplomatic Missions offer rush service, which speed up the processing time of a visa for China. Nonetheless, it is only available for cases of extreme urgency and depend on the approval of the Chinese Consular Office. Foreign nationals who wish to travel to Mainland China, whether it is for tourism, business, transit or other, are recommended to apply between two months to fifteen days before their departure. If the traveler applies with too much time in advance, they visa might expire before they can use it. When a visa for China is granted, the validity period of such visa begins from the moment it was approved.

How Do You Get a Visa for China?


The People's Republic of China has several types of visas in place. The visa a traveler needs depends on their citizenship, purpose of trip and the length of their stay. Currently, there are only 17 countries that are exempt from applying for a China visa to travel to Mainland China. However, the country does waive visas if the traveler meets specific requirements and is traveling to certain regions.

To apply for a Chinese visa, the traveler will need to complete an application form, attach a recently-taken color photo, submit the application and pay the respective fee. Tourist that are from non-visa exempt countries should apply for the Tourist (L) visa, issued to aliens who are traveling to Mainland China for tourism purposes only. Those who wish to carry out business in China will need to obtain the Business (M) China visa.

To successfully apply for a visa to China, the applicant will need to provide supporting documents and a valid passport. If applying for a Tourist (L) visa to China, the supporting documents refer to round-trip tickets, accommodation bookings, or an invitation letter from a travel agency in China. It is important to note that the China visa application requirements will vary depending on the type of visa the traveler is applying for.

(China Visa Application Online | Apply for China Visas (chinaonlinevisas.com))